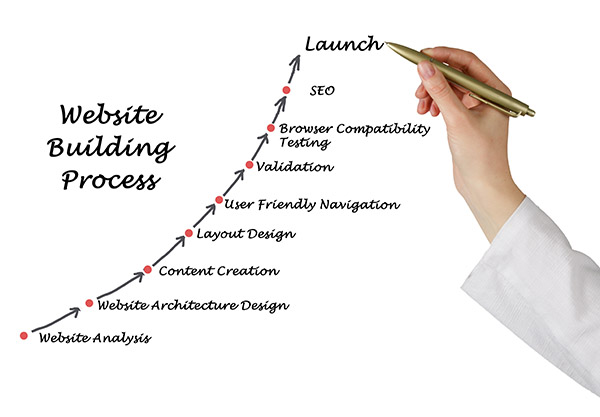 29 Apr

Websites – they can be so darn hard to finish!
Ask any web designer and they will tell you that many projects stall at the point where they ask the client for content. Things suddenly go quiet, and it can take months, if not years, to get from the initial design to a completed website that is ready to go in front of the world.
Given that your website could be the single most effective marketing tool you have – that's almost criminal!
On the copywriting page I explain that it is inexplicably hard for business owners to sit and write words about their company. Website content is one of the biggest chunks of writing you will ever have to do about your goods and services, yourself, your business, where you are etc.
And it's not just about the content, the words and the images, it's about organising all that information in a sensible fashion on different pages with easy navigation.
I'm not kidding when I tell you that once your website is up and running, it will become, if you use it correctly, quite simply the most powerful marketing tool you have at your command.
It's quick and easy to update when things change in your business, or when you launch a new product.
It can even sell things for you while you sleep.
Include a data collection mechanism to gather prospects emails, a free download, and start building a list.
The Power of the Internet
Having a great website helps you leverage the full power of internet and email marketing, You have a brilliant channel for marketing your products and services…
…and at what cost?
Most small companies can get a website built for a few hundred pounds to a few thousand.
Hosting for an entire year will generally cost a couple of hundred at most.
Your domain name will set you back little more than £10-20 a year.
Even if you pay top dollar for your site, compare that to the cost of a brick and mortar business, where you will be paying rent, business rates, utilities, staff wages… need I go on?
Placing an advert in a newspaper or magazine can cost several hundred to several thousand pounds for a single insertion – and once that publication is thrown away, your ad goes with it.
A website? Always there and working for you, so I ask again – why is it so hard to get it finished and out there? I know exactly how it feels as getting my own website up has been a task and a half – but here it is! All the reasons I talk about on the copywriting page and in the related post here add up to why it can be so darn hard to sit down and write content.
Maybe you just don't want to do it – after all, you've got better things to do…
If this is where you're stuck, you will find that working with a copywriter to get your website up and running, highly effective, and an amazing sales machine is one of the best decisions you could ever make.
ASR Creative Communications loves helping clients to get their websites up fast – and helping to make them effective and profitable too.
Call Sue on 023 9283 0581 or drop her an email at sue@asrcreativecommunications.co.uk